Custom Adidas social network sneaker designs
Previously Adidas have partnered with Star Wars to bring the world a range of epic fanboy kit, but designer Gerry Mckay has taken this co-branded concpet a step further. Below are two concepts that Gerry has designed for Adidas Facebook and Twitter sneakers.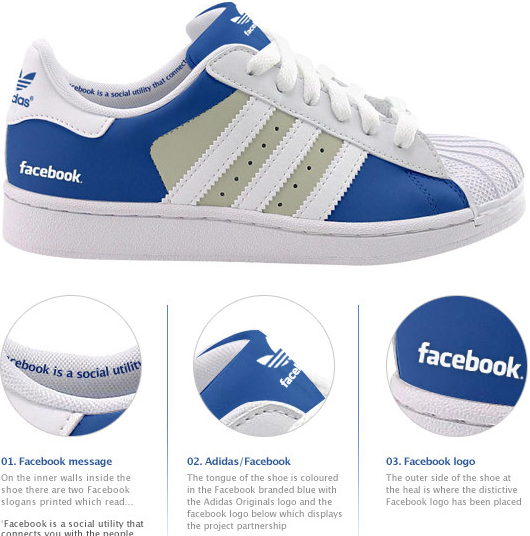 Facebook and Twitter have taken over the world and hundred of millions of people use them daily, why not show your love for you platform of choice and get some awesome gear? Unfortunatley these are just conceptual designs, but who knows maybe someone important will take notice…
No comments yet.
about 4 weeks ago - No comments
Location. Location. Location. This isn't just a phrase that real estate agents like throwing around, nope this is the fad that has everyone talking. Location-based services and how to best utilise them to create a connection with customers (plus getting footfall into stores).Our dear friend, Mark Zuckerberg, couldn't let this opportunity pass him by and introduced the world to Facebook deals.