When do people break up? Facebook breakups [Infographics]
Breakups are usually messy and now thanks to social media very public. So on a complete scientific level, lets take a look at when most breakups occur according to Facebook.
David McCandless took 10,000 status updates and plotted them on a time line to judge when most people tell the world that their relationship has taken an unexpected turn; AKA the break-up. Interestingly it seems that Spring Break and the week's leading up to Christmas are the most active - but April Fool's Day, Mondays in general and Valentines Day aren't far behind. Ponder. Ponder.
Consider yourself warned as we head towards the most active time period for break ups; Christmas.
[via The High Definite]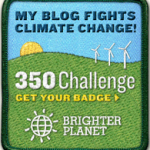 about 2 days ago - No comments