Facebook launches deals
Location. Location. Location. This isn't just a phrase that real estate agents like throwing around, nope this is the fad that has everyone talking. Location-based services and how to best utilise them to create a connection with customers (plus getting footfall into stores). It all started with Foursquare and Gowalla when they both raced to be the first to launch this service at SXSW and since then many other spin-offs have emerged.
Our dear friend, Mark Zuckerberg (nope don't know him personally, but definitely know more about him than he does about me), couldn't let this opportunity pass him by. Lets take a journey down history lane. Recently Facebook launched Places and low and behold he just announced that Facebook has introduced a deals section; think Foursquare Special Offers.
At the moment it's only available to those in the US, but it seems that brands have already jumped on the Zuckerberg-Gravy-Train.
The Gap will be offering the first 10,000 check-ins (on a specific day) a free pair of blue jeans
The Palms Hotel, in Las Vegas, will either offer a room upgrade or a free weekend night
JC Penney will offer a $10 discount on a $50 purchase
McDonalds will donate $1 per customer to its Ronald McDonald House Charities
I do a very energetic air punch when dreaming of the possibilities that Facebook deals could have for us here in South Africa. The penetration and use of Facebook far exceeds that of Foursquare or any other location-based service. And if brands want to engage their fans further and increase footfall they definitely need to take note of this development. Will be interesting to see how brands globally will use this service and how they will each use this differently.
Folks, now is the time to take notes. Listen. And absorb.
No comments yet.
No trackbacks yet.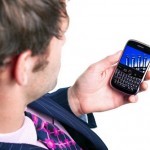 about 21 hours ago - No comments