Gaming
Game reviews, previews, industry news, our thoughts and articles.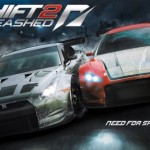 The second edition of EA game's Need For Speed Shift series is sure to blow your hair back. Shift 2 Unleashed focuses specifically on high performance track racing rather than free driving as in Hot… Read the rest
It's been 4 long years since the launch of the original Crysis. Undoubtedly the most graphically advanced game ever made…as a fanboy of the original, I have to say that when I caught wind of… Read the rest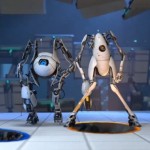 Finally Portal 2 is ready to be sent to Xbox's, PS3′s and PC's across the world. The official release date is April 19, 2011. Just around the corner! You have probably already read Read the rest
FEZ is a new Xbox Live game demo. At first glance it looks like a normal old school platform game. Don't let this deceive you however as this game has managed to create a very… Read the rest
Yes you read that correctly. There is help for you, in the form of Mike Tyson. Check out his video below showing a fool proof way of breaking your Angry Birds addiction (it's even iPad 2 compatible).