PixelVulture is a finalist in SA Blog Awards 2010 - yayayaya
*blush* Why thank you everyone who voted for us in the nomination phase. Your votes have paid off and we are now in the final sprint. We have made it and have been announced as one of the finalist in the Science and Technology category. (At the office we were jumping, screaming and crying for joy when we saw that we made it… lines from Sally Field's Oscar acceptance speech 'You like me, you really like me' went through my head. But that might be considered over share - I apologise)

Just coming this far is an amazing feat for us. We are having so much fun being able to share what we think is amazing, interesting and innovative and glad to be able to share it with you.
But before I digress too much, we need your help once more. All the finalists are now fighting head-to-head to see who the ultimate winners of their respective categories will be. If you like what we do then please vote for us. You can vote every 24 hours (so the more the merrier, just putting it out there. Not hinting at all).
Here is the essence of this post: Please, please vote for us.
Wishing all the finalists the best of luck.
And for a list of all the finalists take a look at the SA Blog Awards website.

No comments yet.
No trackbacks yet.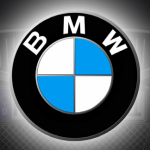 about 2 weeks ago - 1 comment