Tim Burton invites you to write a story with him via Twitter
Tim Burton, genius behind Edward Scissorhands and Nightmare before Christmas, has started a Cadavre Exquis (as explained below).
Cadavre Exquis or "Exquisite Corpse" is a technique used to collectively tell a story. Each contributor adds to the story in sequence, building on the last line revealed.
How apt for a man that has a fascination with all things corpse-like. You can submit a line of your own via Twitter (#BurtonStory) based on the last tweet. Check it out here.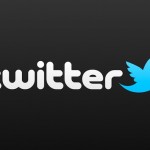 about 1 week ago - 1 comment