Digital Trends
What is cutting edge in the digital world? Find out here.
The guys over at App of the Day have done some number crunching to produce a very simple infographic whihc shows the breakdown of Apps on the Apple App Store. Ever wonder what the split between paid and free apps are? What is the average app price?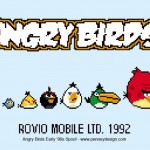 Everyone knows and loves the the highly addictive mobile game 'Angry Birds' by Rovio Mobile Ltd. We have dug up some really cool pics of what Angry Birds would look like as a 90′s style 8bit retro game.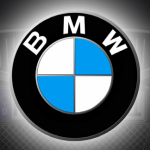 I wonder what is up with all my car videos of late. But it really does seem like the car manufacturers are stepping up and doing some really awesome campaigns. I approve of this out of the box thinking.
Anyway,…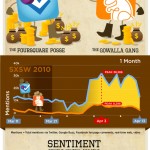 SXSW 2011 is fast approaching. We found this really cool infographic showing the buzz created at this year's SXSW (2010) between Geo-Location rivals Foursquare and Gowalla.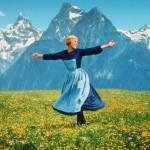 It is December after all, so productivity is nearing zero and fun things get our attention. Well this is a classic song by the Von Trapp Family in The Sound of Music, but with a social media twist.
Have fun.…
Recently we did a post on data released by Yahoo for the world's most popular search terms in 2010. Well Google has just released this video showcasing the year that was 2010 through the eyes of Google Search. Really cool video for a really cool year.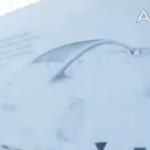 Nothing inspires artists more than a white piece of paper. It's as easy as that. A billboard that started off its life as something quite plain and ended as a beautiful, hand painted salute to the Audi A7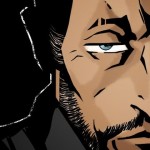 We came across this cool little site for a new iPhone app that keeps your personal data secure. Its a very cool design that demonstrates a totally different way to navigate a webpage.
Previously Adidas have partnered with Star Wars to bring the world a range of epic fanboy kit, but designer Gerry Mckay has taken this co-branded concpet a step further. Below are two concepts that Gerry has designed for Adidas Facebook and Twitter sneakers.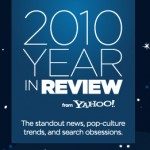 2010 is quickly fading away (unlike Justin Beiber unfortunately). Yahoo have released a report showing some interesting statistics on the most popular search through their search platform.