Dont know which smartphone to buy well we can help
Gone are the days when making a mobile phone choice was simple. Sure they make the call to your bird or text to your mate, but holy shit they are so much more than that today, these little guys are now  multifaceted communication tools too. So we thought it would be super nice of us to put together a list of attributes to look for in your next, texting, Tweeting, YouTubing, Facebooking web surfing machine.
The Guts
Mobile phone users are all over the place, there are fucking a couple billion of them, so its safe to assume people have been using them for a while now as well, so, it's likely you people already have a handle on shit like caller ID, speakerphone and voicemail. Here are four oft-overlooked features Pixel Vulture feel should be considered if you are going to make a "smart" purchase.
Multimedia: Question? What two features do most mobile phones carry these days? You nailed it, an MP3 player and a camera!! So, when you are off to the shops to get your next phone, do us a favour and consider the multimedia capabilities you want. Should it stream video, do you want lots of internal memory or do you want a high mega pixel camera with the ability to record video? Making the right choice here can reduce the crap you carry around with you!
The OS: This one is critical and is the first thing ignored by budget handsets who put boring, utilitarian menu's in place. The OS is the way you leverage a phone's ultimate usability. Right so, the guys at Apple and Google have released, sweet ass full featured iPhone and Android operating systems, which we think are bodacious!! They are the exact opposite to budget, they kick budgets ass so badly, even you can feel the hurt. Don't overlook RIM's Blackberry OS or Nokia's Symbian as these, if less polished and user friendly, are not too bad. get your hands on a buddies mobile, play around with it cause there is an OS out there that suit everyone.
Entry mode: Virtual keyboards, QWERTY keypads and everything in between appear on handsets now. Before choosing a phone, consider how its entry mode(s) will affect your usage. Do you text a shit load? Are you a compulsive e-mailer? The speed and accuracy of a physical QWERTY may be the way to go. Or do you want quick, seamless access to your calendar, music and pics? Stylishly, way cool, whisking around on a touchscreen might suit you better.
Messaging: Question? How do you prefer to keep in touch with your contacts? If voice and text are all you need, then you are spoilt for choice. Advanced messaging services like IM, e-mail and even Facebook and Twitter (don't forget fring) have started to become the norm, but they are more commonly available on advanced handsets. The right handset can be as much (or as little) of a communication hub as you'd like.
Extras
Sweet, so no that the important shit has been handled, its time to give a thought to the bells and whistles you like (or dislike) in a phone. Don't be a tool, you may not need the most expensive, feature-filled handset on the market, some stuff you will need, other stuff not so much. What will be cool in the long run? Here are some extra's we thought you should look into:
Wi-Fi: Wi-Fi is the mother fucking gold standard of extras. fair enough, it's not as widespread as 3G networks, but it's faster and easier to connect to (but it could depend on where you are in the world)! It's still the shizz though! most coffee shops nowadays will have a free hotspot.
3G: Most budget handsets don't offer this little beauty. But, if web surfing is something you'll only occasionally do, you'll want a 3G-capable phone. Trust us, the fleet-footed download speeds are sweet.
E-mail: Extending your inbox has never been easier. Even budget handsets offer rudimentary web-based options, while upscale devices sport dedicated e-mail support and push updates from multiple inboxes. Now your boss can always get hold of you, hahaha!
Apps: So, want to turn your handset into a gaming system, lava lamp or thermometer. Then you will want to check out downloadable apps. Phones running Apple, Palm, Rim or Android will all offer the option to do this. BUT, be careful, not all apps are created equal. Apple's app store boats over 100,000 apps, by far the largest selection. Android comes in second with a measly 12,000. Selection does make a huge difference, the more apps, the more likely they will have the one you are looking for.
GPS: Newer, faster alternatives to traditional GPS are turning phones into navigation powerhouses. Though services like aGPS are reliant on network coverage, finding a handset with the feature is often cheaper and more convenient than buying a standalone GPS unit.
Pixel Vultures Top Picks:
Multimedia: iPhone 3G S

Business: Blackberry Bold 9000
Budget: LG KS360
Click here for a comparison between the phones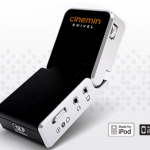 about 3 days ago - No comments